What is RF Microneedling?
If your skin is starting to show signs of ageing or has suffered sun damage or acne scarring, then the revolutionary RF microneedling skin treatment could be just what you need. When it comes to restoring your skin's integrity, it's one of the leading treatments available. 
It combines two highly beneficial skin treatments (radiofrequency and microneedling) into one,  encouraging the natural production of collagen and elastin, creating a smoother, more even skin texture.
So if you're looking for smoother, glowing skin then you should try our RF microneedling exclusively available at our clinics in Trinity Beach and Brisbane. Read on to find out more about this highly popular treatment, or you can contact us to book an initial consultation or to find out more information.
Radio Frequency (RF) Microneedling is a form of collagen induction therapy. What this means is that the treatment safely activates the skin's natural healing response, causing it to produce collagen and elastin. The production of these proteins clears your imperfections, restores your skin's integrity and gives you a noticeable glow.
How is Secret RF microneedling different from other microneedling procedures?
The addition of radio frequency energy to the microneedling treatment safely heats the deeper layers of your skin, promoting the rapid regeneration of cells. This not only speeds up the healing process but also makes the Secret RF treatment even more efficient and effective than standard micro-needling. 
The treatment doesn't just improve your skin tone and texture, RF microneedling also has numerous other benefits:
Reduces acne scarring
Skin tightening Minimises poresLightens pigmentation
Encourages the natural production of collagen and elastin
RF skin needling is also suitable for all skin types and has a very low risk of side effects. There is also minimal to no pain felt during the treatment and the downtime after is very short.   
What can RF microneedling treat?
All areas of the body can be treated with RF microneedling but the face, neck and chest are the most commonly targeted. RF needling can be used to treat the following conditions:
Acne scars
Fine lines and wrinkles
Enlarged pores
Sun damage
Loose skin
Stretch marks
Skin pigmentation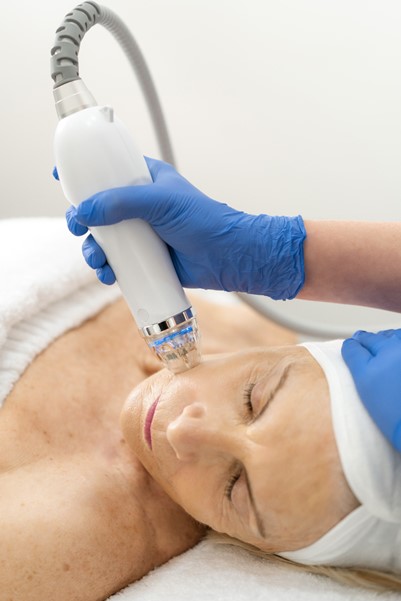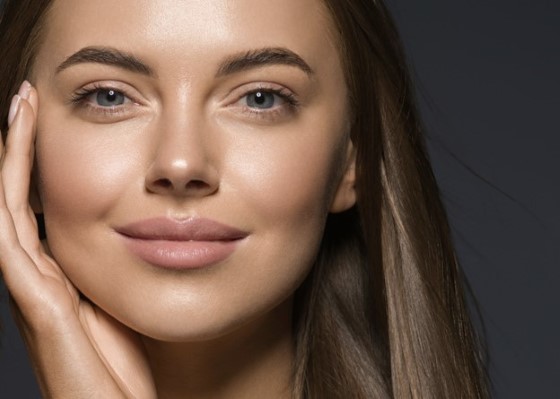 Is Secret RF microneedling right for you?
Unlike some other skin treatments, RF skin needling is effective at treating any skin tone, including olive and darker skin types which makes it suitable for most people. As the treatment significantly improves skin quality and retractability, as well as treating stretch marks, means it's also great for post-baby bellies.
So if you're a new mum looking to firm up your post-pregnancy belly, or you're just someone who's looking for a safe and effective treatment to smooth and revitalise your skin, then Secret RF needling could be right for you.
What to expect from RF microneedling treatment with us
We hope you decide to have your RF microneedling treatment with us in our clinics at Trinity Beach or Brisbane. If you do, this is what you can expect:
Consultation
At your initial consultation, one of our highly experienced Registered Cosmetic Nurses or Dermal Therapists will evaluate your skin, ask you about your needs and expectations and then recommend a treatment plan to achieve the desired results. You can also ask any questions you may have about the treatment and then finally we'll also take a series of images so you can compare your before and after results.
Procedure
Before the procedure, we make sure the treated area is made comfortable by applying numbing cream. As it needs to be applied up to an hour prior to treatment, we often provide you with the cream and a set of instructions so that you can apply it at home before you arrive.
The procedure itself takes about 45 minutes and involves the penetration of insulated micro-needles into the dermis to deliver a high-tensioned, radio-frequency pulse into the targeted area.
Once the RF microneedling has been completed, an LED phototherapy treatment is performed to increase blood circulation and stimulate the production of collagen and elastin. A selection of Synergie serums are also infused during the procedure according to your skin concerns. The total treatment time is approximately 60 minutes.
Results and Recovery
Results will be seen within the first few weeks of treatment, however, they will continue to improve over the next 6 to 12 months. To ensure you achieve optimal results we recommend you use an active skincare range like Synergie Skin.
Experiencing redness around the treatment area for 12 to 48 hours after the procedure is completely normal and as with all our medical skin treatments, it's imperative that sun protection is applied to the treated areas to protect your skin.
How much does RF needling cost in Trinity Beach and Brisbane?
The price of this treatment starts from $700. However, the total cost will vary depending on the size and number of areas you'd like to be treated. At your initial consultation, we'll be able to provide you with an accurate breakdown of costs for your specific treatment.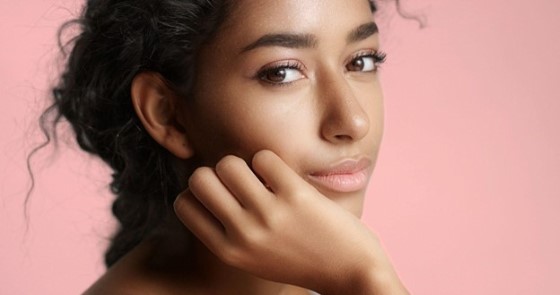 Why choose us for your RF microneedling?
At Jade Cosmetic Clinic we understand that it's not just about the way you look, it's also about how you feel. That's why we take such great care with each individual client, to ensure they have the best experience possible when visiting any of our award-winning treatment clinics across Queensland.
When it comes to skin needling, our Dermal Therapists are highly experienced in using the needling device and have undergone extensive training specifically for this procedure. On top of that, all of our skin needling device cartridges are single use and we only use the highest quality of medical grade products during and after your treatment.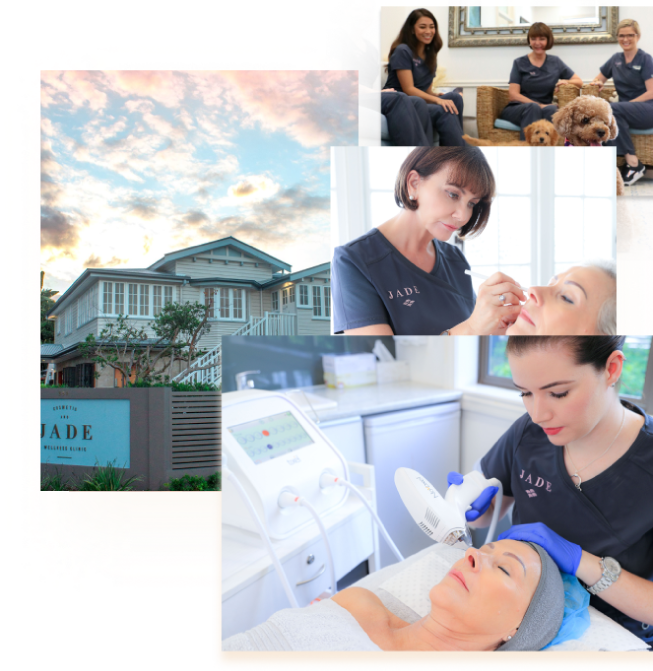 Below you can find our most frequently asked questions about RF microneedling in Trinity Beach and Brisbane:
Don't just take our word for it…
"I had an outstanding experience with Jade a few weeks ago. Lisa was exceptionally caring, listened to my concerns about skin care and gave excellent advice. Michael made outstanding suggestions for products, and having used the Synergy samples for a few weeks, I am completely convinced by his recommendations (also a wonderful foundation match!). I recommend Jade Cometic Clinic highly! :)"
Mirani L.
"If you're looking to find the best clinic in cairns, this is definitely the one! My experience was so professional and the staff made me feel so comfortable and welcome. 10/10!"
Cailey S.
"From the moment I walked into the beautiful Queenslander, I was impressed by their professionalism and outstanding demeanour of the staff. Today I felt like a woman. Thank you Jade cosmetics. Your attention to detail was impeccable. I will absolutely be returning for further treatments."
Evie K.
"Very happy with how I was welcomed, procedure was explained clearly and done with minimum discomfort, I was relaxed the whole time and felt heard , genuine advice was given by the very smiley and knowledgeable Emillie, will definitely return."
Ieong H.
"Fantastic service & beautiful clinic. Very knowledgeable staff and thorough explanation of treatment options. Highly recommend 😊"
Caitlin A.
"I was so impressed with the clinic from the second I walked in, such a comfortable and welcoming environment! I was nervous at first but soon as I spoke to Emilie she assured me I would be fine and put my mind at ease with her expertise."
Maddison G.
"From the moment I walked in the door to the beautiful friendly greeting by the receptionist. My whole experience was a relaxed and very welcoming one.
Lisa was so lovely, kind and gentle. She explained everything and gave me up front pricing which helped me fit with my budget.
Can't recommend this business enough.
Thank you for making me feel so welcomed xx"
Terez A.
"Excellent service and so much reassurance and support throughout the whole regime"
Jodi R.
"Highly recommend. The pampering begins as soon as you arrive. Excellent service, great follow up. Looking forward to my next session."
Alex C.
"Jade is such a beautiful clinic, all the staff are so friendly and professional. I have enjoyed a couple of lovely visits to treat my various skin issues and are so pleased with the results. They explain everything in full, including costs incurred and have such great technology to treat a wide range of various ailments. If you want to improve your skin health and look your best, call Jade."
Jess U.
"I had never been to Jade before and I must say I was impressed. Lisa was so informative about everything and didn't try to talk me into anything. Answered all my questions and was very truthful in what Jade could and couldn't do for me, which I really appreciated. Thank you for making this experience an enjoyable one."
Ingrid W.
"Michael went above and beyond to help me with my skin care product needs, so welcoming and helpful. Such a beautiful clinic. I won't be going anywhere else. xx"
Demi M.
How to book a consultation
To enquire about an appointment or for more information you can contact us online or call us on 1300 060 644. Or if you know what treatment you'd like and you're ready to book a consultation with us, you can fill out our online booking form.