The very best in cosmeceutical skincare
Our Jade Cosmetic Clinics are home to the leading medical skincare range Synergie Skin®. We're proud to offer a range of premium and certified skin care & make-up products that beautifully combine science and nature to create an ethical and effective range that is made for the Australian sun and climate.
Synergie Skin and Mineral make-up is also available in Brisbane, but in Cairns we are an exclusive stockist in North Queensland.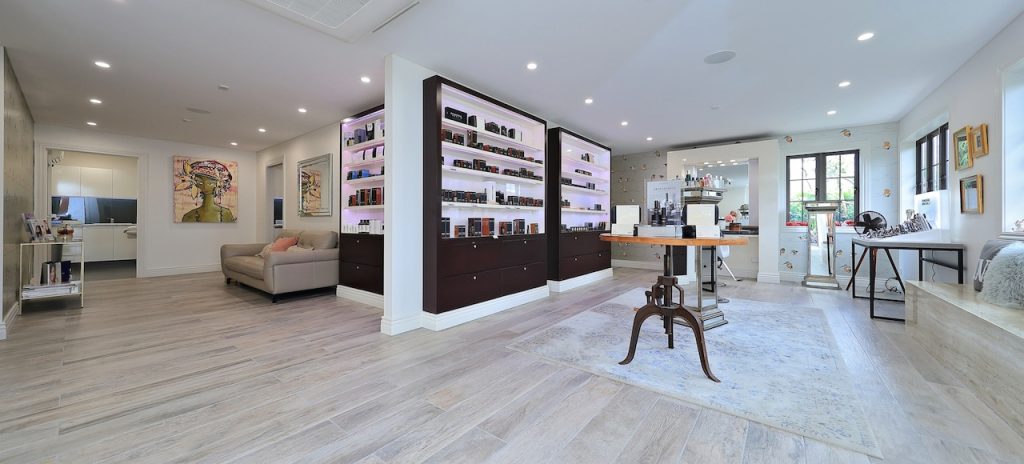 Protect – UV protection under our harsh Australian sun is essential to combat skin ageing
Change – Synergie active cosmeceutical ingredients are designed to create a visible improvement in the skin
Nurture – All products are formulated with the safest, gentlest and most ethical ingredients
Synergie products are supported by clinical data and are entirely free of ethically questionable ingredients. The range is highly active, easy to use, and most importantly, it visibly improves the health of your skin. Since it is Australian-owned and vertically integrated, all products are conceptualised, manufactured, and packaged under the one roof. This unique methodology guarantees that each and every product is crafted with the highest excellence.
The Synergie range is free from:
Parabens
SLS or other sodium sulfates
Phthalates
PEG's
Propylene glycol
Artificial colours
Synthetic fragrances
Talc
Dimethicone
Synergie products are cosmeceutical grade, meaning they produce biological change to cells for more thorough, rejuvenating and effective results. Cosmeceutical grade products are only available at medical clinics and clinics with medical affiliation and are inherently more effective than over the counter products due to their cell-changing properties. Products this effective can't be found in department stores, salons or supermarkets.
Synergie Minerals®
Synergie Minerals® makeup uses naturally occurring mineral and botanical products that actually benefit your skin. With intrinsic skin-soothing and anti-inflammatory properties, this line of the Synergie range is recommended by dermatologists and medical professionals to those with sensitive skin or in recovery from an operation, laser surgery or other procedure.
Unlike traditional makeup, Synergie Minerals® actually sit on top of the skin like overlapping fish scales, allowing toxins to be released while oxygen and moisture enter the skin. The products are free of synthetic fragrances and preservatives and are excellent for all skin types.
A cosmeceutical mineral makeup range formulated to benefit your skin. With high-grade zinc oxide and titanium dioxide minerals, Synergie Minerals offers superior quality, broad-spectrum UV and Infrared sun protection for all skin exposed to the environment. Catering to all makeup needs, the range covers protective and flawless foundations, active lip-glosses, hydrating blushes and bronzers, post-operative concealers and gentle, natural mascara for the lashes. Synergie Minerals is truly a functional makeup range that completes your daily skincare regimen.
Synergie Skin is now Leaping Bunny approved
Synergie Skin is now internationally recognised by Cruelty Free International as a Leaping Bunny certified cruelty free skincare brand.
Synergie Skin has maintained a cruelty free commitment since its launch in 2005, and by meeting the rigorous criteria of the Leaping Bunny Program, they have officially achieved global confirmation of this pledge.
Don't just take our word for it…
"I had an outstanding experience with Jade a few weeks ago. Lisa was exceptionally caring, listened to my concerns about skin care and gave excellent advice. Michael made outstanding suggestions for products, and having used the Synergy samples for a few weeks, I am completely convinced by his recommendations (also a wonderful foundation match!). I recommend Jade Cometic Clinic highly! :)"
Mirani L.
"If you're looking to find the best clinic in cairns, this is definitely the one! My experience was so professional and the staff made me feel so comfortable and welcome. 10/10!"
Cailey S.
"From the moment I walked into the beautiful Queenslander, I was impressed by their professionalism and outstanding demeanour of the staff. Today I felt like a woman. Thank you Jade cosmetics. Your attention to detail was impeccable. I will absolutely be returning for further treatments."
Evie K.
"Very happy with how I was welcomed, procedure was explained clearly and done with minimum discomfort, I was relaxed the whole time and felt heard , genuine advice was given by the very smiley and knowledgeable Emillie, will definitely return."
Ieong H.
"Fantastic service & beautiful clinic. Very knowledgeable staff and thorough explanation of treatment options. Highly recommend 😊"
Caitlin A.
"I was so impressed with the clinic from the second I walked in, such a comfortable and welcoming environment! I was nervous at first but soon as I spoke to Emilie she assured me I would be fine and put my mind at ease with her expertise."
Maddison G.
"From the moment I walked in the door to the beautiful friendly greeting by the receptionist. My whole experience was a relaxed and very welcoming one.
Lisa was so lovely, kind and gentle. She explained everything and gave me up front pricing which helped me fit with my budget.
Can't recommend this business enough.
Thank you for making me feel so welcomed xx"
Terez A.
"Excellent service and so much reassurance and support throughout the whole regime"
Jodi R.
"Highly recommend. The pampering begins as soon as you arrive. Excellent service, great follow up. Looking forward to my next session."
Alex C.
"Jade is such a beautiful clinic, all the staff are so friendly and professional. I have enjoyed a couple of lovely visits to treat my various skin issues and are so pleased with the results. They explain everything in full, including costs incurred and have such great technology to treat a wide range of various ailments. If you want to improve your skin health and look your best, call Jade."
Jess U.
"I had never been to Jade before and I must say I was impressed. Lisa was so informative about everything and didn't try to talk me into anything. Answered all my questions and was very truthful in what Jade could and couldn't do for me, which I really appreciated. Thank you for making this experience an enjoyable one."
Ingrid W.
"Michael went above and beyond to help me with my skin care product needs, so welcoming and helpful. Such a beautiful clinic. I won't be going anywhere else. xx"
Demi M.
Questions?
Book Your Consultation Today
If you are looking for expert advice, high-quality products and confidence in the outcome you desire, talk with us today.