Welcome to Jade Cosmetic Clinic, your ultimate destination for advanced skincare treatments in the heart of Edge Hill! We're thrilled to have you here, ready to embark on a remarkable journey towards radiant and beautiful skin.
At Jade Cosmetic Clinic, we believe in the power of innovation and the artistry of beauty. That's why we proudly present our exclusive offering: the Alma Harmony XL Pro device. This cutting-edge technology is meticulously designed to address a wide range of skin concerns, including sun damage and pigmentation, skin rejuvenation, collagen stimulation, hair removal, enlarged pores, and even rosacea.
Step into a world where skincare meets groundbreaking technology. Our clinic is dedicated to staying at the forefront of advancements, and the Alma Harmony XL Pro is our secret weapon for transforming your skin. Prepare to be amazed as this state-of-the-art device combines the latest techniques to offer an array of treatments. From skin resurfacing and enhancing tone and texture to skin remodelling, lifting, and even targeting vessels and pigmented lesions with remarkable precision, we have you covered.
We understand that your time is precious, and that's why we prioritise customisation. Each treatment is carefully tailored to seamlessly fit into your lifestyle. We respect the demands of your daily routine, and depending on your chosen treatment, we can adjust the downtime to ensure minimal disruption. Our mission is to deliver exceptional results while providing you with a comfortable and convenient experience.
Get ready to unlock a world of possibilities with the Alma Harmony XL Pro and experience a newfound radiance and confidence. Contact us today to schedule a personalised consultation – it's time to embrace the transformative power of the Alma Harmony XL Pro at Jade Cosmetic Clinic in the vibrant community of Edge Hill. We can't wait to meet you!
How Does the Alma Harmony XL Pro Work?
Discover the incredible versatility of the Alma Harmony XL PRO SE, equipped with an array of specialised hand-pieces carefully chosen by our team at Jade Cosmetic Clinic:
DYE VL Handpiece: This remarkable handpiece is your go-to solution for general skin rejuvenation, effectively addressing pigmentation issues and reducing superficial redness. Experience the power of DYE VL as it revitalises your skin, leaving you with a youthful and radiant complexion.
LP (long pulse) 1064 Handpiece: Say goodbye to unwanted vascular concerns with the Nd:Yag vascular laser handpiece. Designed to target and treat various vascular conditions, this advanced technology delivers remarkable results, helping you achieve clear and beautiful skin with confidence. Please note that while the LP 1064 is highly effective in treating leg veins, we want to clarify that it is not intended for varicose veins.
SHR Handpiece: Experience the future of hair removal with our cutting-edge SHR handpiece. Say farewell to tedious and uncomfortable traditional methods as this innovative technology gently and effectively removes unwanted hair. Enjoy long-lasting smoothness and embrace the freedom of effortlessly hair-free skin.
Tailored Treatment Plans Just For You!
What to expect from Harmony xL Pro treatment with us
We hope you decide to have your Harmony XL Pro treatment with us at our clinic in Edge Hill. If you do, this is what you can expect:
Consultation
At your initial consultation, one of our highly experienced Registered Cosmetic Nurses or Dermal Therapists will evaluate your skin, ask you about your needs and expectations and then recommend a treatment plan to achieve the desired results. You can also ask any questions you may have about the treatment and then finally we'll also take a series of images so you can compare your before and after results.
Procedure
The Harmony XL Pro device is carefully applied to the skin using a handheld device. When it comes to tolerance, every patient is different – while some may describe the feeling as warm and relaxing, others can feel a "quick flick" sensation – particularly when treating facial vessels. It really depends on which treatment plan you opt for but rest assured, all treatments are very well tolerated!
Results and Recovery
At our clinic, we offer Harmony XL Pro treatments that provide exceptional results for a variety of skin concerns. The intensity of the treatment is determined by your individual desired outcome. Every patient is unique, and therefore, the experience and after-effects of the Harmony XL can vary. 
After-effects range from no noticeable changes to slight redness, warmth, temporary darkening of pigmentation (for pigmentation treatments), and mild swelling (for vessel treatments). Rest assured, during your consultation, we will discuss the specific details of your treatment and aftercare, ensuring that you receive personalised care.
Discover our limited-time offers for the Harmony XL Pro at Jade Cosmetic Clinic in Edge Hill.
Among our premium offerings is the Harmony XL treatment, which includes a rejuvenating Full Face Laser Toning for just $450. For a limited time, we are offering a complimentary neck treatment valued at $300.
This package is perfect for individuals dealing with redness, rosacea, or large pores, as well as those seeking a radiant and healthy complexion through collagenases. With a comfortable 45-minute session, you can experience the remarkable effects of this treatment.
Expect slight redness immediately following the session, which typically subsides within 24 hours. For long-lasting results, consider scheduling monthly maintenance sessions.
Experience the transformative power of Full Face Skin Rejuvenation at Jade Cosmetic Clinic for just $550. And here's an irresistible deal: for a limited time, when you purchase two sessions, you'll receive a third one absolutely free, saving you a whopping $550!
This treatment is specifically designed to address sun damage, pigmentation, redness, facial vessels, and uneven skin tone, providing you with a radiant complexion. With a comfortable 45-minute session, you can relax while our experts work their magic.
After the treatment, expect a slight redness that typically subsides within 24 hours. Please note that there may be a temporary darkening of pigmentation for 3-7 days, which is a normal part of the rejuvenation process. For optimal results, we recommend a course of three sessions.
Revitalise your hands with our exclusive Hand Rejuvenation treatment at Jade Cosmetic Clinic, available for just $900. But that's not all – for a limited time, take advantage of our special offer.
When you opt for our collagen bio-stimulator, you'll also receive IPL Hand Rejuvenation, saving you $250! Our Hand Rejuvenation treatment is specially designed to combat the signs of ageing, addressing concerns such as pigmentation, poor skin quality, and lack of elasticity in your hands.
With this collagen bio-stimulator treatment, your hands will experience a boost in collagen production, leading to firmer and more youthful-looking skin.
Additionally, our IPL Hand Rejuvenation targets pigmentation issues, leaving your hands looking and feeling their best.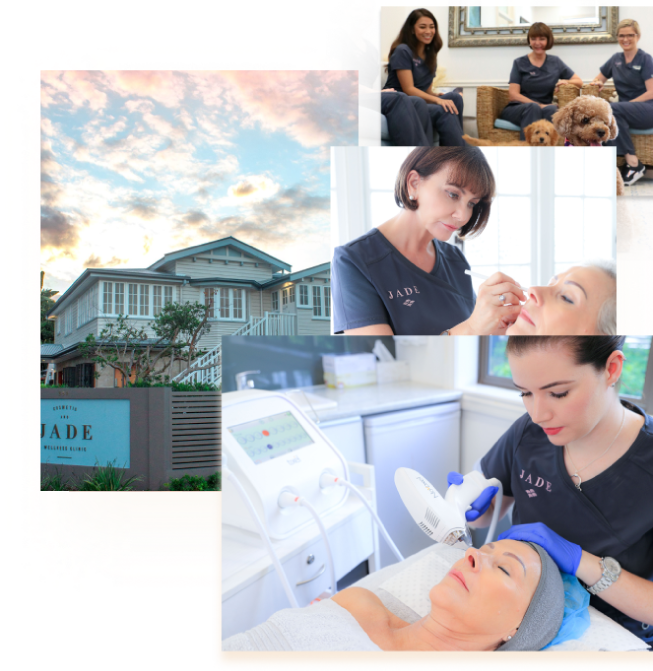 Alma Harmony XL in Edge Hill: Prices
Our prices have been carefully selected to ensure optimal results while remaining flexible with your budget and desired outcome. 
For more information, discover our full range of prices for our Alma treatments below or give our friendly team a call to organise a consultation.
Why choose us for your Harmony XL Pro treatment in Edge Hill?
At Jade Cosmetic Clinic we understand that it's not just about the way you look, it's also about how you feel. That's why we take such great care with each individual client, to ensure they have the best experience possible when visiting any of our award-winning treatment clinics across Queensland.
But we don't stop there. At Jade Cosmetic Clinic, we believe that the key to achieving optimal results is to combine cosmetic treatments with a comprehensive skincare routine. That's why we offer a range of medical-grade skincare products and personalised skincare consultations to help you achieve and maintain beautiful, healthy skin.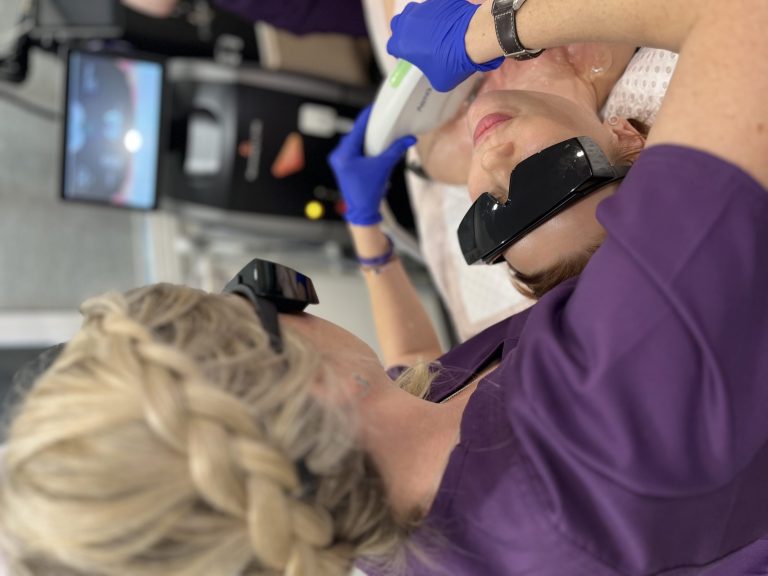 Below you can find our most frequently asked questions about the Harmony XL Pro at Jade Cosmetic Clinic in Edge Hill:
"I had an outstanding experience with Jade a few weeks ago. Lisa was exceptionally caring, listened to my concerns about skin care and gave excellent advice. Michael made outstanding suggestions for products, and having used the Synergy samples for a few weeks, I am completely convinced by his recommendations (also a wonderful foundation match!). I recommend Jade Cometic Clinic highly! :)"
Mirani L.
"If you're looking to find the best clinic in cairns, this is definitely the one! My experience was so professional and the staff made me feel so comfortable and welcome. 10/10!"
Cailey S.
"From the moment I walked into the beautiful Queenslander, I was impressed by their professionalism and outstanding demeanour of the staff. Today I felt like a woman. Thank you Jade cosmetics. Your attention to detail was impeccable. I will absolutely be returning for further treatments."
Evie K.
"Very happy with how I was welcomed, procedure was explained clearly and done with minimum discomfort, I was relaxed the whole time and felt heard , genuine advice was given by the very smiley and knowledgeable Emillie, will definitely return."
Ieong H.
"Fantastic service & beautiful clinic. Very knowledgeable staff and thorough explanation of treatment options. Highly recommend 😊"
Caitlin A.
"I was so impressed with the clinic from the second I walked in, such a comfortable and welcoming environment! I was nervous at first but soon as I spoke to Emilie she assured me I would be fine and put my mind at ease with her expertise."
Maddison G.
"From the moment I walked in the door to the beautiful friendly greeting by the receptionist. My whole experience was a relaxed and very welcoming one.
Lisa was so lovely, kind and gentle. She explained everything and gave me up front pricing which helped me fit with my budget.
Can't recommend this business enough.
Thank you for making me feel so welcomed xx"
Terez A.
"Excellent service and so much reassurance and support throughout the whole regime"
Jodi R.
"Highly recommend. The pampering begins as soon as you arrive. Excellent service, great follow up. Looking forward to my next session."
Alex C.
"Jade is such a beautiful clinic, all the staff are so friendly and professional. I have enjoyed a couple of lovely visits to treat my various skin issues and are so pleased with the results. They explain everything in full, including costs incurred and have such great technology to treat a wide range of various ailments. If you want to improve your skin health and look your best, call Jade."
Jess U.
"I had never been to Jade before and I must say I was impressed. Lisa was so informative about everything and didn't try to talk me into anything. Answered all my questions and was very truthful in what Jade could and couldn't do for me, which I really appreciated. Thank you for making this experience an enjoyable one."
Ingrid W.
"Michael went above and beyond to help me with my skin care product needs, so welcoming and helpful. Such a beautiful clinic. I won't be going anywhere else. xx"
Demi M.
Discover What Our Customers Are Saying: Read Our Google Reviews!
How to book a consultation
To enquire about an appointment or for more information you can contact us online or call us on 1300 060 644. Or if you know what treatment you'd like and you're ready to book a consultation with us, you can fill out our online booking form.