Introducing the Alma Hybrid™ Laser, a cutting-edge solution for scar removal and unrivalled skin rejuvenation. As the only clinic in Cairns to offer this revolutionary technology, Jade Cosmetic Clinic invites you to experience this incredible next-generation treatment.
Are acne scars or signs of ageing affecting your confidence? With Alma Hybrid™ Laser, you no longer need invasive surgery for remarkable results. Our non-surgical solution delivers the very best skin rejuvenation, targeting deep pitted scarring, enlarged pores and lines, wrinkles, and skin sagging.
At Jade Cosmetic Clinic, we're delighted to announce the exclusive arrival of the Alma Hybrid™ Laser in Cairns. This innovative treatment will transform your skin, leaving you feeling absolutely fabulous!
To make this opportunity even more exciting, we are currently offering a limited-time promotion: pay for 2 treatments and get 3. Don't miss out on this fantastic deal, read on to discover more!
One Device. Multiple Treatments.
At Jade Cosmetic Clinics, we specialise in the Hybrid Lift – Super Renewal package as it's one of the most effective treatments we offer. This package combines the powerful energy of the Alma Hybrid™  Laser with a unique blend of active ingredients to deliver exceptional skin renewal and rejuvenation. Our highly trained professionals use the latest technology and techniques to stimulate collagen production and remove damaged skin cells, which can help to reduce the appearance of fine lines, wrinkles, and other signs of ageing. This treatment is intensive but yields amazing results that will leave you feeling and looking fabulous! Please note that there is a downtime of 2-5 days, but the results are worth it.
Scars can be a source of discomfort and self-consciousness, but with the Hybrid OScar treatment, you can minimise their appearance and restore your confidence. This treatment combines the advanced technology of the Alma Hybrid™  Laser with a customised blend of active ingredients to target scars of all types, including acne scars, surgical scars, and stretch marks. 
If you're looking for a quick and easy way to refresh your appearance without downtime or simply maintain your results from the Hybrid Lift Super Renewal treatment, the SoftLift treatment is a perfect choice. This non-invasive treatment uses the gentle energy of the Alma Hybrid™  Laser to target fine lines and wrinkles and can be completed in as little as 30 minutes.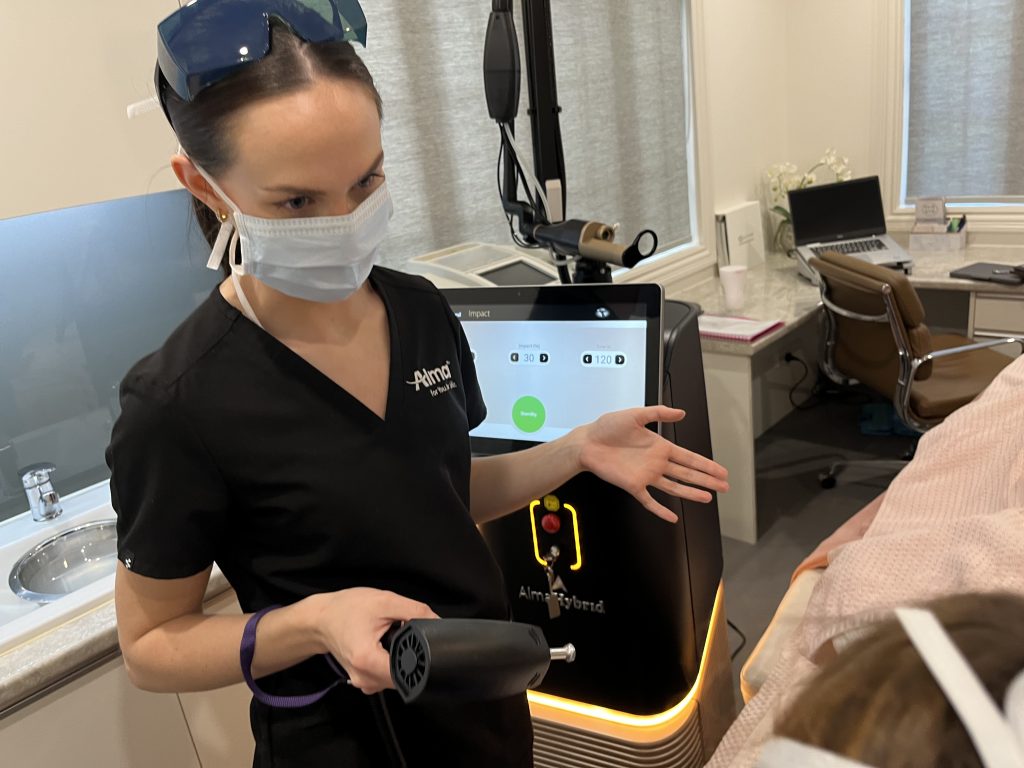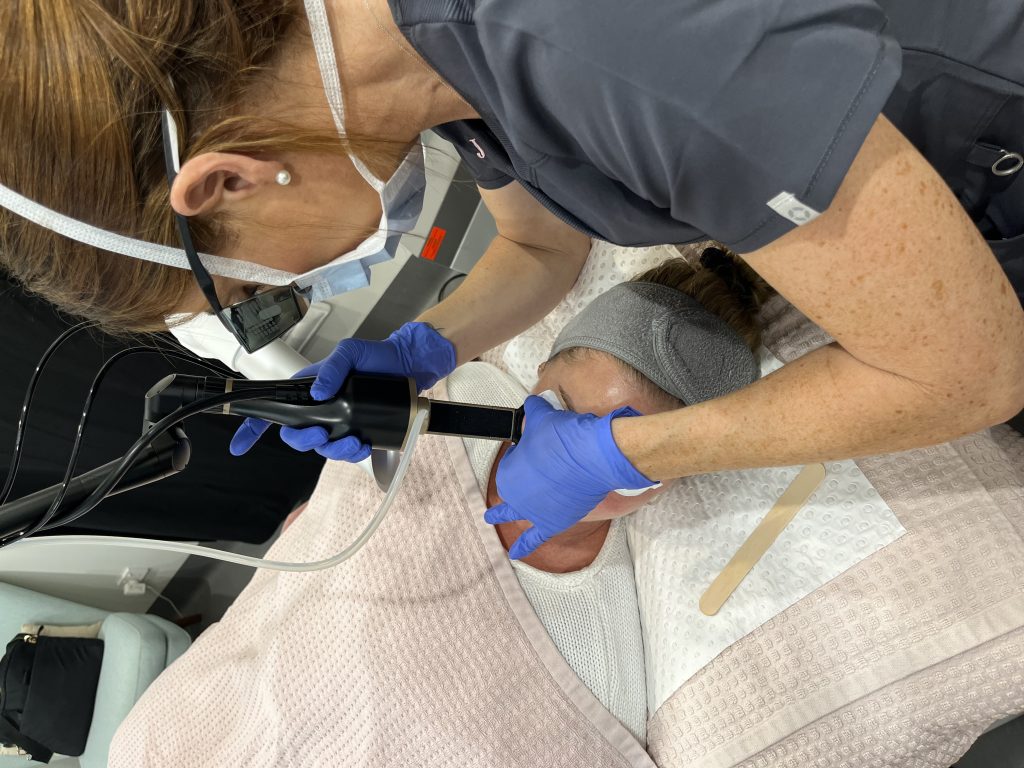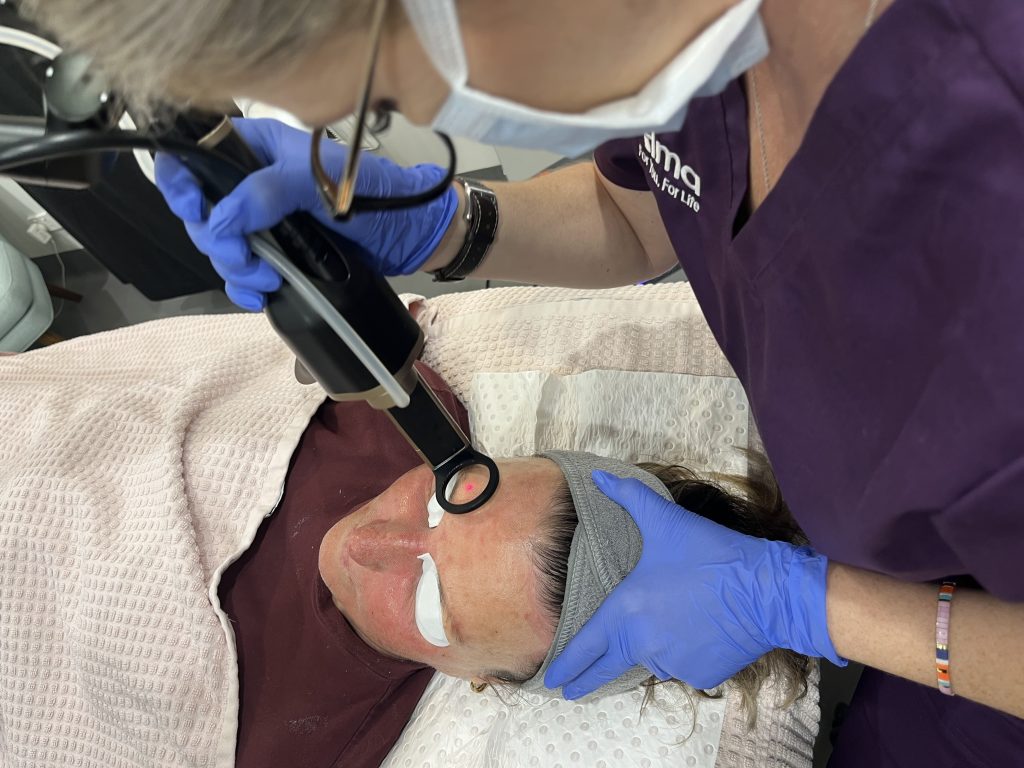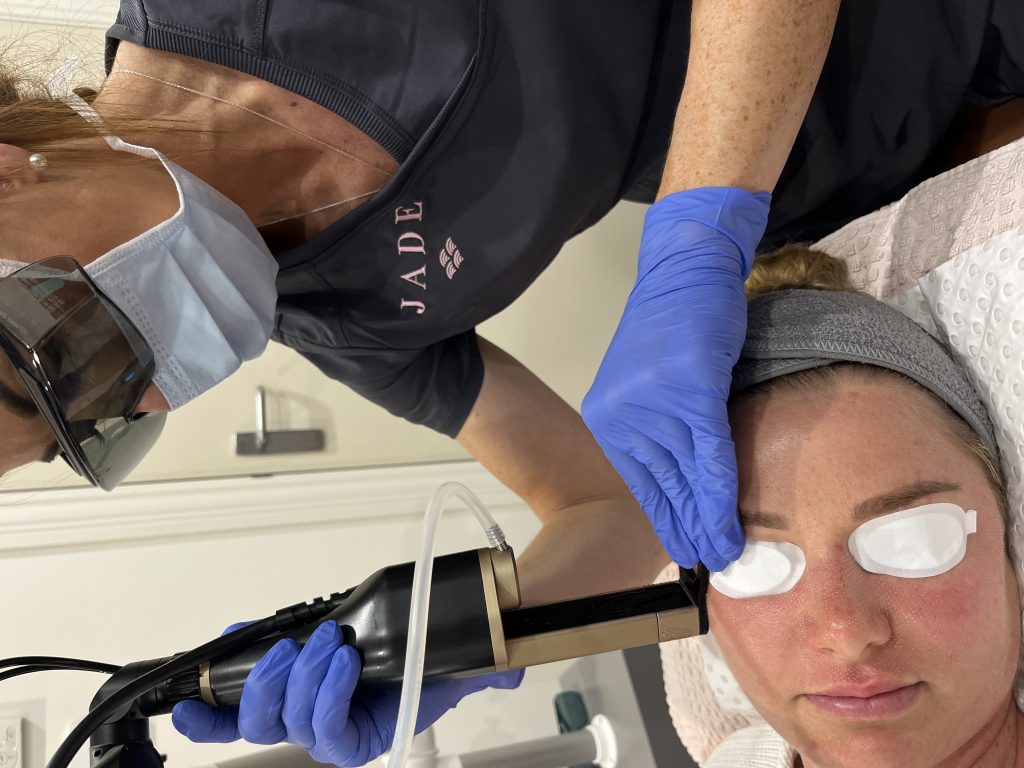 How Does the Alma Hybrid Laser Work?
The Alma Hybrid™ laser harnesses 3 powerful technologies for optimal scar treatment results:
CO2 laser – this laser has long been a popular choice for cosmetic treatments, thanks to its ability to remove layers of damaged skin and stimulate collagen production.
1570nm laser – a powerful non-ablative laser which creates a thermal effect. This is a newer addition to the world of cosmetic lasers and is extremely effective at treating skin laxity and fine lines.
IMPACT TM – for Trans Epidermal Delivery (TED), this patented ultrasound technology used in the Alma Hybrid™  Laser enables the controlled delivery of active ingredients deep into the skin, resulting in more dramatic and long-lasting results.
What Are the Benefits of Using the Alma Hybrid™ Laser?
Versatility: It can be used to treat a wide range of cosmetic concerns, including fine lines and wrinkles, age spots, acne scars, and uneven skin texture.

Personalisation: It can be customised to suit the individual needs of each client, ensuring that they receive a truly personalised treatment experience.

Comfort: The Alma Hybrid™ Laser is designed with patient comfort in mind, and incorporates features like integrated cooling to minimise discomfort during treatment.

Safety: It is a safe and effective treatment option, with minimal risk of side effects or complications.

Fast and long-lasting results: Many clients see visible improvement in their skin after just one treatment with the Alma Hybrid™  Laser, with optimal results achieved after 3 – 6 treatments.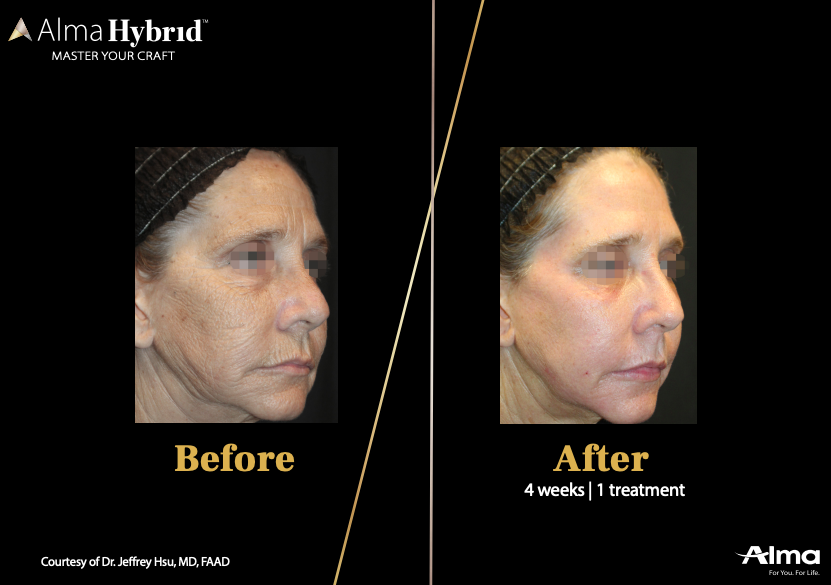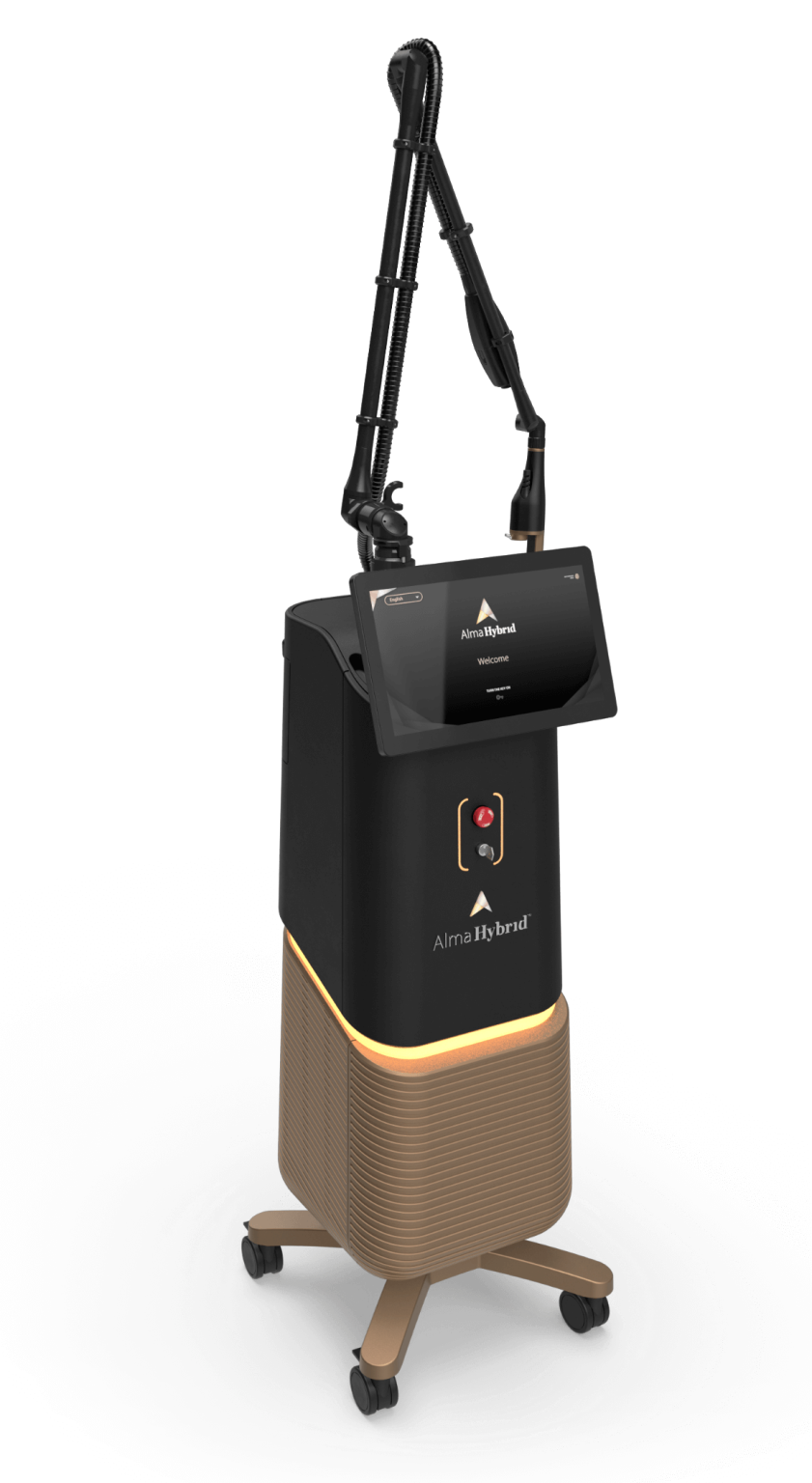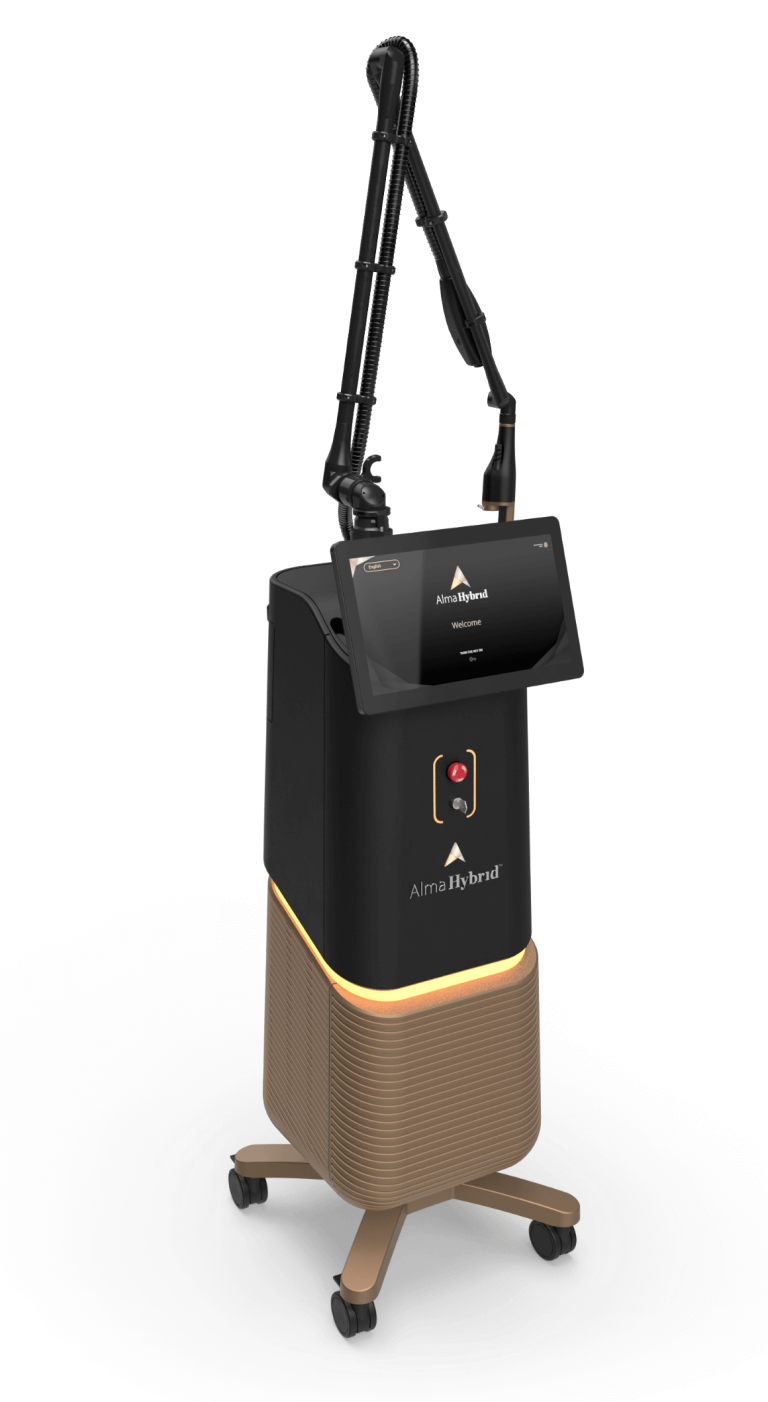 What Does the Alma Hybrid Laser Treat?
All areas of the body can be treated with the Alma Hybrid™  Laser and can be used to treat the following conditions:
Fine lines and wrinkles
Age spots and pigmentation
Acne scars and other types of scarring including surgical scars
Uneven skin texture and tone
Enlarged pores
Sun damage
Stretch marks
Dull or tired-looking skin
Welcome to Our Alma Hybrid™ Promotion!
Take advantage of our limited-time offer of pay for 2 and get 3 treatments. These treatments are intensive but yield amazing results that will leave you feeling and looking fabulous! Please note that there is a downtime of 2-5 days, but the results are worth it.
For $5000, you will receive three treatments for your face and neck, a Synergie post-treatment kit, and six LED treatments. This package provides an additional value of $3189, making it an incredible deal.
But wait, there's more! Receive a complimentary neck treatment valued at $400 and experience the refinement of skin tone, reduction and removal of fine lines and wrinkles, as well as the repair of various skin lesions, including acne scars, all with virtually no downtime. Our SoftLift technique stimulates neocollagenesis and regenerates the extracellular matrix, supporting your skin cells and promoting a youthful appearance, while leaving the epidermis intact through a non-ablative, thermal effect. 
Book your appointment now and take advantage of this incredible offer!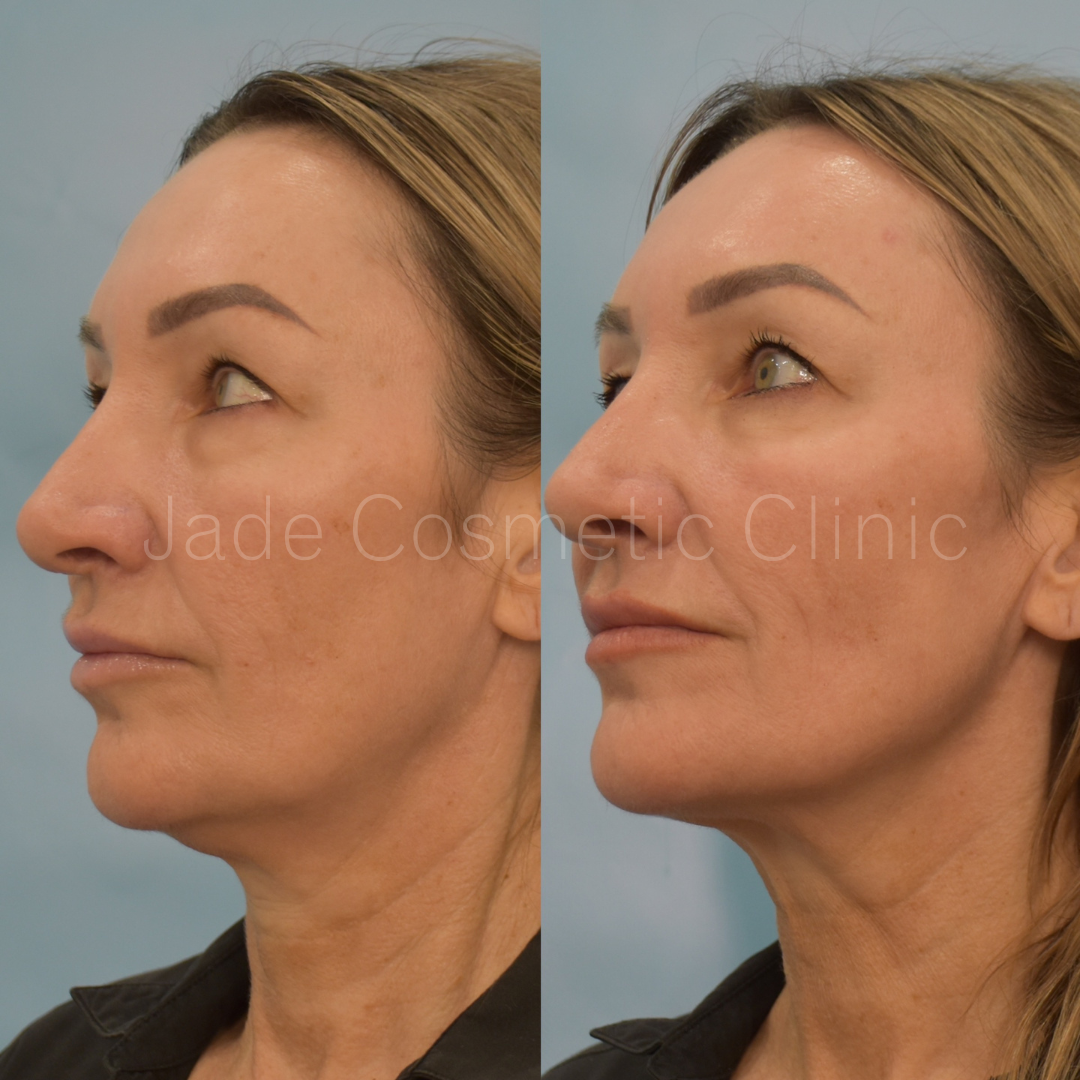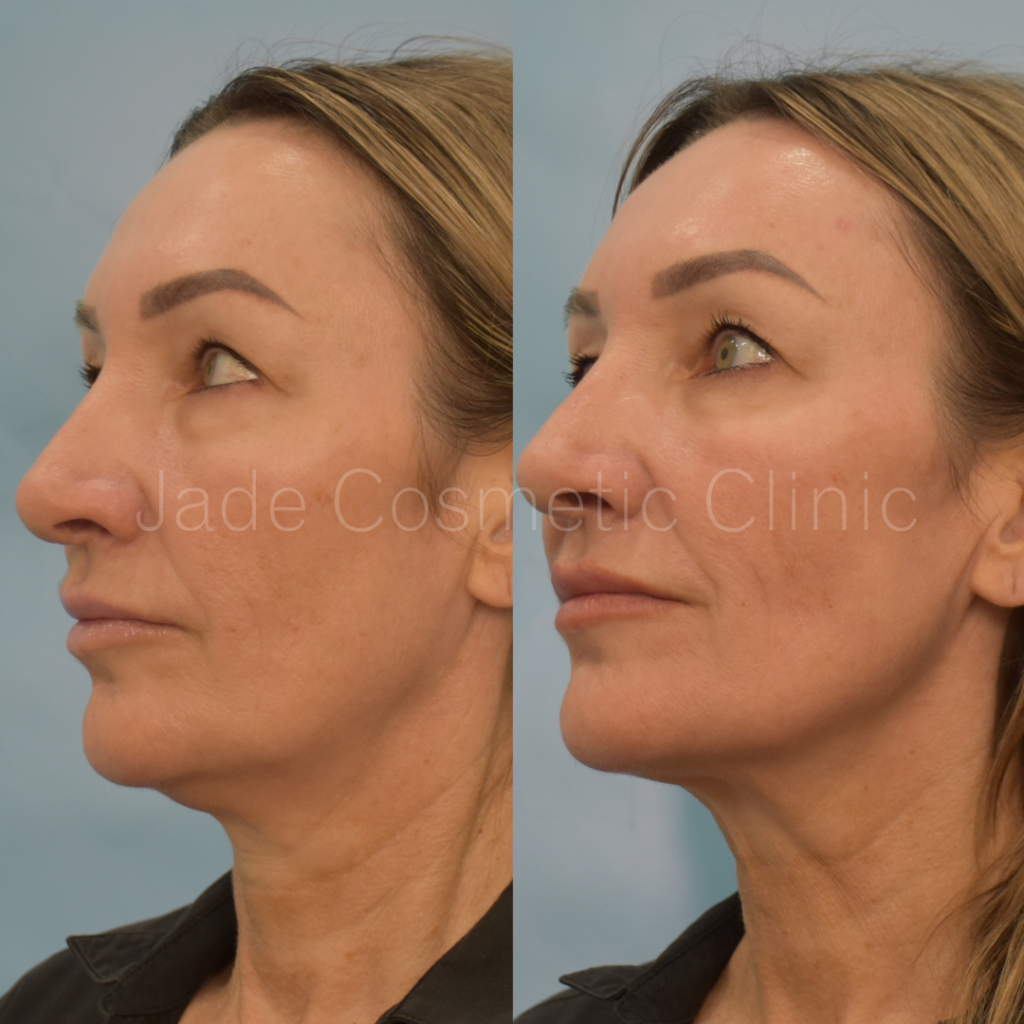 What to expect from Alma Hybrid™ Laser treatment with us
We hope you decide to have your Alma Hybrid™ Laser treatment with us at our clinic in Cairns. If you do, this is what you can expect:
Consultation
At your initial consultation, one of our highly experienced Registered Cosmetic Nurses or Dermal Therapists will evaluate your skin, ask you about your needs and expectations and then recommend a treatment plan to achieve the desired results. You can also ask any questions you may have about the treatment and then finally we'll also take a series of images so you can compare your before and after results.
Procedure
The Alma Hybrid™ Laser is carefully applied to the skin using a handheld device. Although the treatment can be intense, it requires no anaesthesia. Most clients describe the sensation as a mild warming or prickling feeling. Typically, treatment takes around 45 minutes.
Results and Recovery
At our clinic, we offer Alma Hybrid™ Laser treatments that provide exceptional results for a variety of skin concerns. The intensity of the treatment is determined by your individual desired outcome. Our lighter treatments start at $1000, while our intensive treatments start at $2000.
After the treatment, clients can expect some redness and swelling, which typically subsides within a few days. It's important to avoid direct sun exposure and wear sunscreen to protect the skin during recovery.
Depending on your desired outcome, you may require multiple treatments. Up to six sessions may be needed for lighter treatments to achieve the same result as two to three intensive treatments. Our experienced clinicians can recommend the best treatment plan for each individual client based on their unique needs and budget.
Overall, the Alma Hybrid™ Laser treatment offers impressive results and a relatively short recovery time, making it a popular choice for those looking to improve their skin's appearance.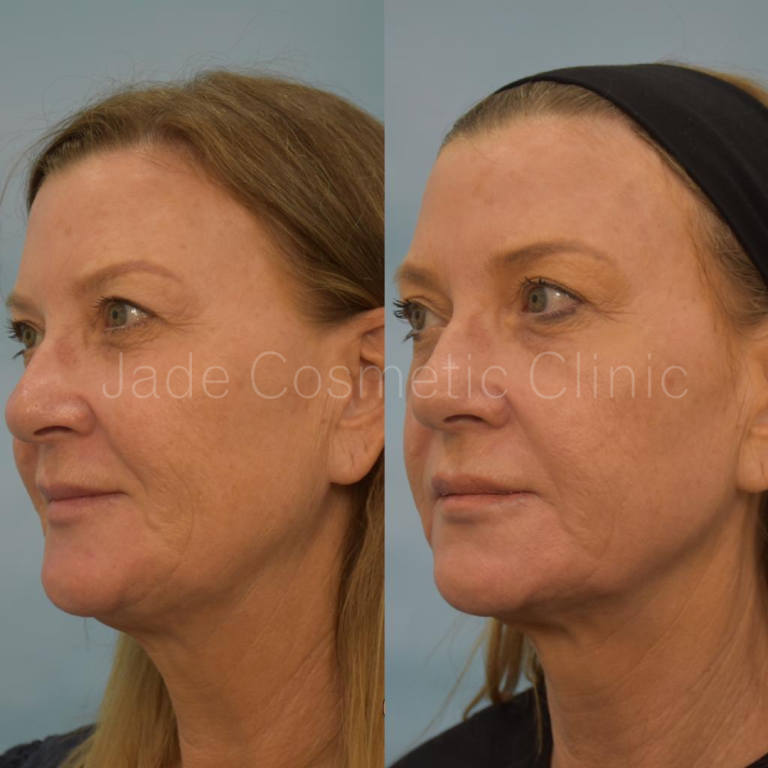 Don't Just Take Our Word For It…
"After two Alma treatments, I am happy with the results, my fine lines are reduced or completely disappeared. I have noticed that my skin is smoother and firmer, the texture refined, and I have a more even skin tone, the downtime was also minimal.
I have one more Alma treatment to go and can't wait to see the final results, as usual, the team at Jade were professional and helpful- the best in Cairns!"
Why choose us for your Alma Hybrid™ Laser treatment in Cairns?
At Jade Cosmetic Clinic we understand that it's not just about the way you look, it's also about how you feel. That's why we take such great care with each individual client, to ensure they have the best experience possible when visiting any of our award-winning treatment clinics across Queensland.
But we don't stop there. At Jade Cosmetic Clinic, we believe that the key to achieving optimal results is to combine cosmetic treatments with a comprehensive skincare routine. That's why we offer a range of medical-grade skincare products and personalised skincare consultations to help you achieve and maintain beautiful, healthy skin.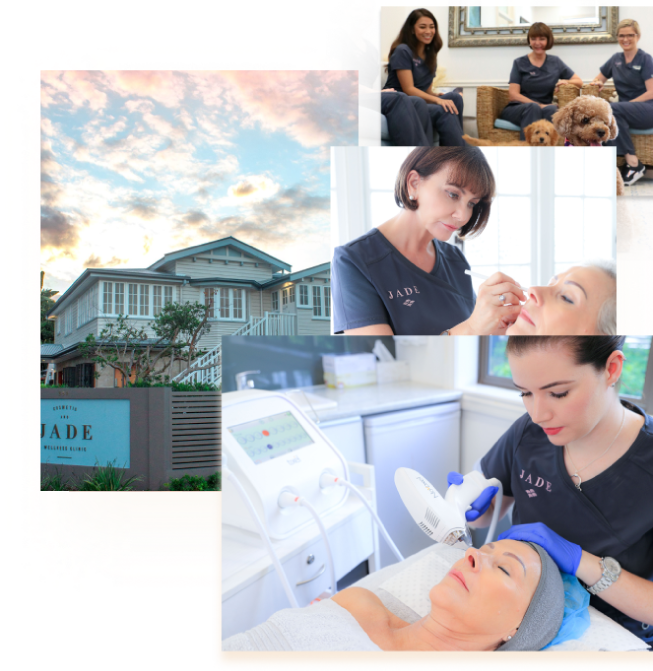 Below you can find our most frequently asked questions about the Alma Hybrid™ Laser at Jade Cosmetic Clinic in Cairns and Trinity Beach:
"I had an outstanding experience with Jade a few weeks ago. Lisa was exceptionally caring, listened to my concerns about skin care and gave excellent advice. Michael made outstanding suggestions for products, and having used the Synergy samples for a few weeks, I am completely convinced by his recommendations (also a wonderful foundation match!). I recommend Jade Cometic Clinic highly! :)"
Mirani L.
"If you're looking to find the best clinic in cairns, this is definitely the one! My experience was so professional and the staff made me feel so comfortable and welcome. 10/10!"
Cailey S.
"From the moment I walked into the beautiful Queenslander, I was impressed by their professionalism and outstanding demeanour of the staff. Today I felt like a woman. Thank you Jade cosmetics. Your attention to detail was impeccable. I will absolutely be returning for further treatments."
Evie K.
"Very happy with how I was welcomed, procedure was explained clearly and done with minimum discomfort, I was relaxed the whole time and felt heard , genuine advice was given by the very smiley and knowledgeable Emillie, will definitely return."
Ieong H.
"Fantastic service & beautiful clinic. Very knowledgeable staff and thorough explanation of treatment options. Highly recommend 😊"
Caitlin A.
"I was so impressed with the clinic from the second I walked in, such a comfortable and welcoming environment! I was nervous at first but soon as I spoke to Emilie she assured me I would be fine and put my mind at ease with her expertise."
Maddison G.
"From the moment I walked in the door to the beautiful friendly greeting by the receptionist. My whole experience was a relaxed and very welcoming one.
Lisa was so lovely, kind and gentle. She explained everything and gave me up front pricing which helped me fit with my budget.
Can't recommend this business enough.
Thank you for making me feel so welcomed xx"
Terez A.
"Excellent service and so much reassurance and support throughout the whole regime"
Jodi R.
"Highly recommend. The pampering begins as soon as you arrive. Excellent service, great follow up. Looking forward to my next session."
Alex C.
"Jade is such a beautiful clinic, all the staff are so friendly and professional. I have enjoyed a couple of lovely visits to treat my various skin issues and are so pleased with the results. They explain everything in full, including costs incurred and have such great technology to treat a wide range of various ailments. If you want to improve your skin health and look your best, call Jade."
Jess U.
"I had never been to Jade before and I must say I was impressed. Lisa was so informative about everything and didn't try to talk me into anything. Answered all my questions and was very truthful in what Jade could and couldn't do for me, which I really appreciated. Thank you for making this experience an enjoyable one."
Ingrid W.
"Michael went above and beyond to help me with my skin care product needs, so welcoming and helpful. Such a beautiful clinic. I won't be going anywhere else. xx"
Demi M.
Discover What Our Customers Are Saying: Read Our Google Reviews!
How to book a consultation
To enquire about an appointment or for more information you can contact us online or call us on 1300 060 644. Or if you know what treatment you'd like and you're ready to book a consultation with us, you can fill out our online booking form.