What are bio-remodelling injections?
If you're seeking to enhance your skin, bio-remodelling injections may be a beneficial option for you. Specifically formulated to treat issues such as dehydrated, sagging, or wrinkled skin, these injections can help improve skin hydration and laxity, remodel from the inside out, and promote restoration.
Bio-remodelling injections contain a substance called hyaluronic acid, which our bodies naturally produce. The formula is injected into the dermis, stimulating the production of collagen and elastin in skin cells. This, in turn, has a tightening, smoothing, and plumping effect on the skin, leading to improved lines, wrinkles, and volume concerns.
It's important to note that results vary from person to person. While bio-remodelling injections have proved beneficial for many individuals, the effectiveness of the treatment depends on various factors. These may range from an individual's biological makeup to the extent of the treatment required, and more.
If you'd like to learn more about this treatment, we encourage you to book a consultation. We can't wait to assist you on your skincare journey!
Bio-remodelling injections stimulate collagen and elastin production to help support the skin layers. As a result, they have numerous benefits:
Stimulate the body's natural elastin and collagen production
Improve skin hydration, firmness, texture and elasticity
Remodel ageing and sagging tissue
Reduce the appearance of fine lines and wrinkles
Minimally invasive procedure
Suitable for both men and women
Produce natural-looking results
Which areas can be treated
with bio-remodelling?
Bio-remodelling can be applied to a number of areas:
Face
Neck
Décolletage
Hands
Stomach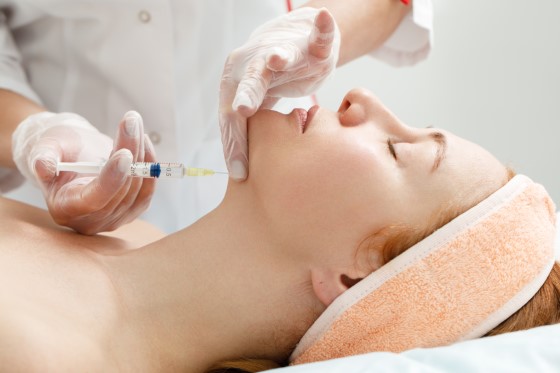 Bio-remodelling injections can target a number
of areas of the body including the face and neck.
Bio-remodelling is suitable for both men and women
who are looking to counteract the signs of ageing.
Am I a suitable candidate for bio-remodelling injections?
If your skin has lost some of its elasticity or hydration and you're seeing the appearance of fine lines and wrinkles, then bio-remodelling injections may be suitable for you.
The best way to determine whether bio-remodelling is right for you is to contact us at our Trinity Beach or Cairns locations, and book an initial consultation, where we can discuss all the benefits of this treatment. 
How bio-remodelling injections are carried out at Jade Cosmetic Clinic in Trinity Beach & Cairns
If you choose to have your bio-remodelling injections with us in Trinity Beach or Cairns, this is what you can expect:
Consultation
At your initial consultation, you will meet with one of our experienced Registered Cosmetic Nurses who will assess your facial features, spend time understanding your concerns and answer any questions you may have before you decide to proceed with any treatments.
Procedure
The injectable treatment is carried out using a very fine needle. A numbing cream can be used for increased comfort but isn't normally required. The total treatment time takes approximately 30 to 45 minutes.
Results
Unlike fillers, bio-remodelling results aren't immediately visible. The natural-looking results
improve over time as a result of the collagen and elastin production, though it should be noted that no results are expected to be seen until 2-4 weeks after the 2nd treatment.
How much do bio-remodelling injections cost in Trinity Beach & Cairns?
The total cost for your bio-remodelling injections in Trinity Beach or Cairns will depend on which areas you're having treated and how much of the product is required to carry out the procedure. However, prices start from:
2ml – $850
4ml – $1600
6ml – $2250
A 2ml treatment is generally enough to do one area, eg face or neck or chest. When treating more than one area at the same time, we offer discounts on these prices.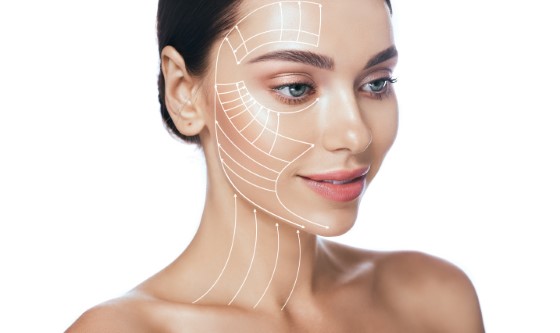 Unlike fillers, bio-remodelling results aren't immediately
visible but instead gradually improve over time.
Why choose Jade Cosmetic Clinic for your bio-remodelling treatment in Trinity Beach & Cairns?
Patient care, safety and satisfaction are our main focuses at Jade Cosmetic Clinic. Our team of Registered Cosmetic Nurses have undergone comprehensive training to ensure you receive the best treatment possible and achieve the most natural-looking results.
All of our Registered Cosmetic Nurses are in-house trained to the very high standard of Jade Cosmetic Clinics and undergo advanced training sessions several times per year. We work with several brands of cosmetic injectables to ensure that all of our clients receive the most suitable product to achieve the optimal outcome.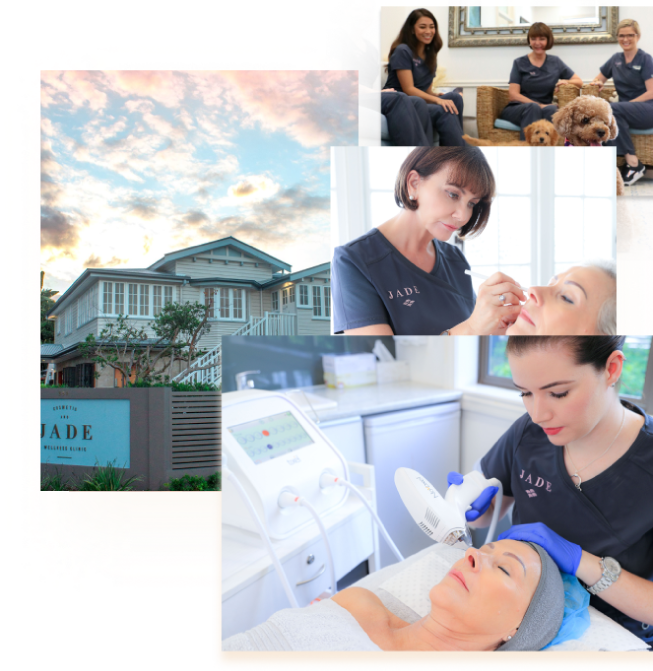 Below you can find our FAQs about our bio-remodelling injections in Trinity Beach & Cairns:
Don't just take our word for it…
"I had an outstanding experience with Jade a few weeks ago. Lisa was exceptionally caring, listened to my concerns about skin care and gave excellent advice. Michael made outstanding suggestions for products, and having used the Synergy samples for a few weeks, I am completely convinced by his recommendations (also a wonderful foundation match!). I recommend Jade Cometic Clinic highly! :)"
Mirani L.
"If you're looking to find the best clinic in cairns, this is definitely the one! My experience was so professional and the staff made me feel so comfortable and welcome. 10/10!"
Cailey S.
"From the moment I walked into the beautiful Queenslander, I was impressed by their professionalism and outstanding demeanour of the staff. Today I felt like a woman. Thank you Jade cosmetics. Your attention to detail was impeccable. I will absolutely be returning for further treatments."
Evie K.
"Very happy with how I was welcomed, procedure was explained clearly and done with minimum discomfort, I was relaxed the whole time and felt heard , genuine advice was given by the very smiley and knowledgeable Emillie, will definitely return."
Ieong H.
"Fantastic service & beautiful clinic. Very knowledgeable staff and thorough explanation of treatment options. Highly recommend 😊"
Caitlin A.
"I was so impressed with the clinic from the second I walked in, such a comfortable and welcoming environment! I was nervous at first but soon as I spoke to Emilie she assured me I would be fine and put my mind at ease with her expertise."
Maddison G.
"From the moment I walked in the door to the beautiful friendly greeting by the receptionist. My whole experience was a relaxed and very welcoming one.
Lisa was so lovely, kind and gentle. She explained everything and gave me up front pricing which helped me fit with my budget.
Can't recommend this business enough.
Thank you for making me feel so welcomed xx"
Terez A.
"Excellent service and so much reassurance and support throughout the whole regime"
Jodi R.
"Highly recommend. The pampering begins as soon as you arrive. Excellent service, great follow up. Looking forward to my next session."
Alex C.
"Jade is such a beautiful clinic, all the staff are so friendly and professional. I have enjoyed a couple of lovely visits to treat my various skin issues and are so pleased with the results. They explain everything in full, including costs incurred and have such great technology to treat a wide range of various ailments. If you want to improve your skin health and look your best, call Jade."
Jess U.
"I had never been to Jade before and I must say I was impressed. Lisa was so informative about everything and didn't try to talk me into anything. Answered all my questions and was very truthful in what Jade could and couldn't do for me, which I really appreciated. Thank you for making this experience an enjoyable one."
Ingrid W.
"Michael went above and beyond to help me with my skin care product needs, so welcoming and helpful. Such a beautiful clinic. I won't be going anywhere else. xx"
Demi M.
How to book a consultation
To enquire about our bio-remodelling injections in Trinity Beach or Cairns, or for more information about any of our procedures, you can contact us online or call us on 1300 060 644. Or if you're ready to book a consultation or initial treatment with us, you can fill out our online booking form.